---
Vader / Father:
Albino kahl (loaded with color)
Moeder / Mother:
Kubsch super salmon
Geboren / Born:
2 may 2019
18 baby's
My goal with this litter was geting albino (kahl) into my very colourfull kubsch line. This will make some very very colorfull albino's and sunglow in the future!
Albino line I used is also a very colorful one. This was CB 2017 from Rick van Zandvliet and is loaded with color. Great animal to combine with my kubsh female!
This line wil gain color with age, some animals will be completely red after a few years! Can't keep the entire litter myself. But if I had the space I would!
Father of the litter: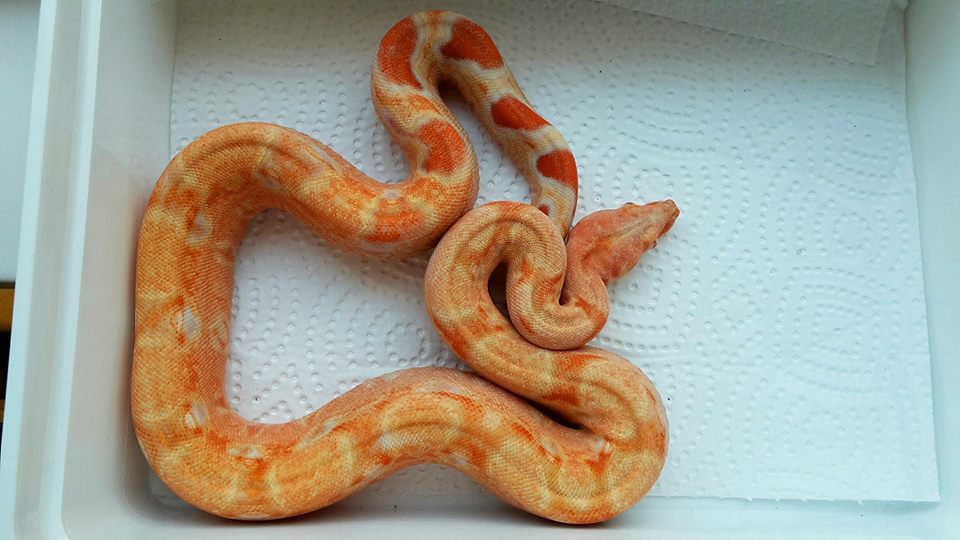 Mother of the litter: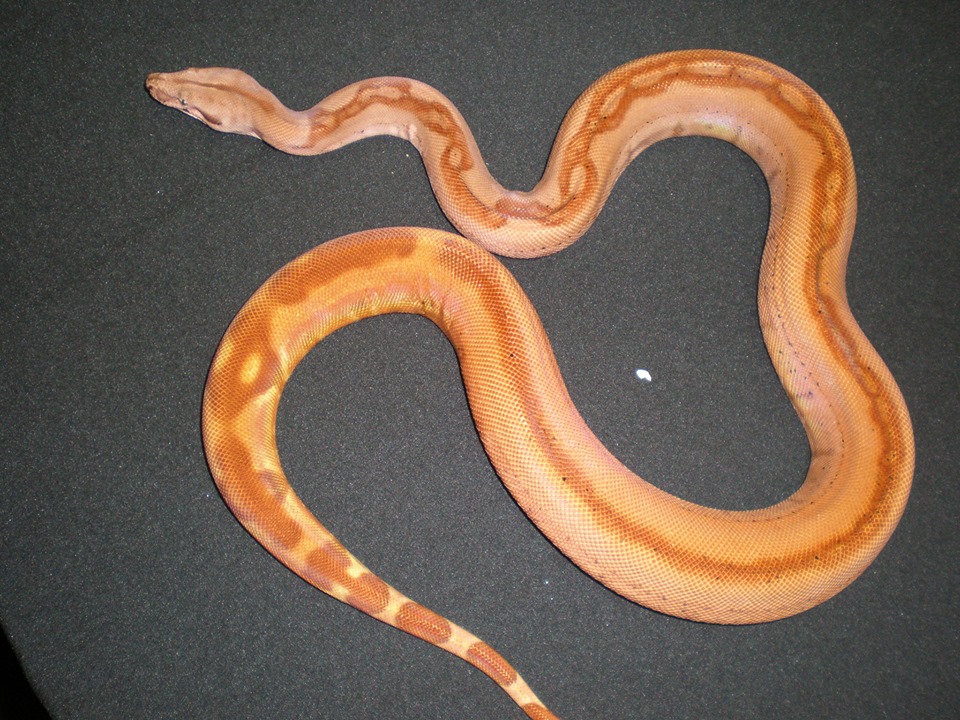 Mannen / Male's:
| | | | |
| --- | --- | --- | --- |
| 2-1 Kubsh salmon het albino (kahl) | 2-2 Kubsh salmon het albino (kahl) | 2-3 Kubsh salmon het albino (kahl) | 2-4 Kubsh salmon het albino (kahl) |
| Holdback! | Sold! | Holdback! | Sold! |
| | | | |
| 2-5 Kubsh salmon het albino (kahl) | 2-6 Kubsh salmon het albino (kahl) | 2-7 Kubsh salmon het albino (kahl) | 2-8 Kubsh salmon het albino (kahl) |
| Sold! | Sold! | Sold! | Sold! |
| | | | |
| 2-9 Kubsh salmon het albino (kahl) | 2-10 Kubsh salmon het albino (kahl) | 2-11 Kubsh salmon het albino (kahl) | |
| Sold! | Holdback! | Sold! | |
| | | | |
Vrouwen / Female's:
| | | | |
| --- | --- | --- | --- |
| 2-12 Kubsh salmon het albino (kahl) | 2-13 Kubsh salmon het albino (kahl) | 2-14 Kubsh salmon het albino (kahl) | 2-15 Kubsh salmon het albino (kahl) |
| Holdback! | Sold! | Sold! | Sold! |
| Pic will follow | Pic will follow | | |
| 2-16 Kubsh salmon het albino (kahl) | 2-17 Kubsh salmon het albino (kahl) | 2-18 Kubsh salmon het albino (kahl) | |
| Holdback! | Sold! | Sold! | |
| | | | |