---
Vader / Father:
Moeder / Mother:
Geboren / Born:
30 mei 2016
13 baby's
De Kubsch pastel lijn is een van de mooiste en meest aparte pastel lijnen die er in mijn ogen zijn. Deze lijn overerft super mooi. Dus met een Kubsch pastel verparing is het resultaat vaak schitterend kwa kleur en zeer divers kwa tekening. Het is wel een progressieve lijn wat kleur betreft naarmate de leeftijd vordert. De kleuren komen dus steeds meer en meer door naarmate ze ouder worden. Dat beloofd nog wat voor de toekomst als je deze dieren nu al ziet!!
De ouders heb ik zelf gekweekt in 2012! Dit is inmiddels de derde generatie lijnkweek met kubsch en salmon. Veel beter dan dit nest gaan kubsch salmons niet worden!!!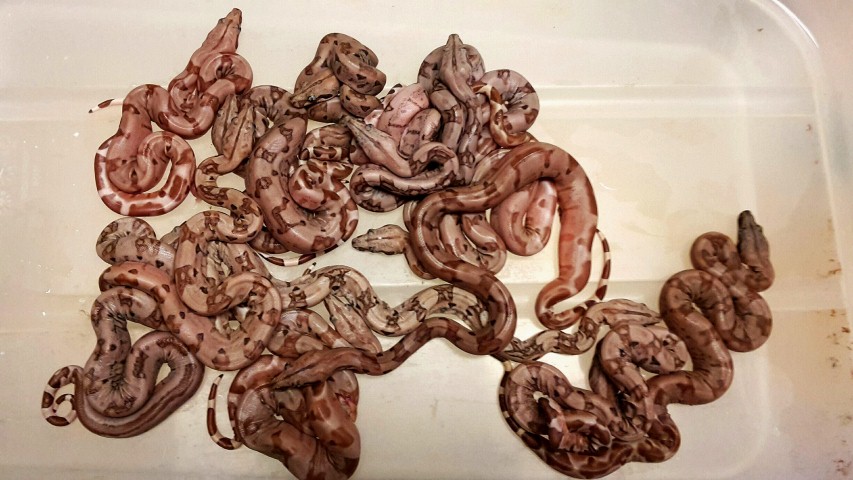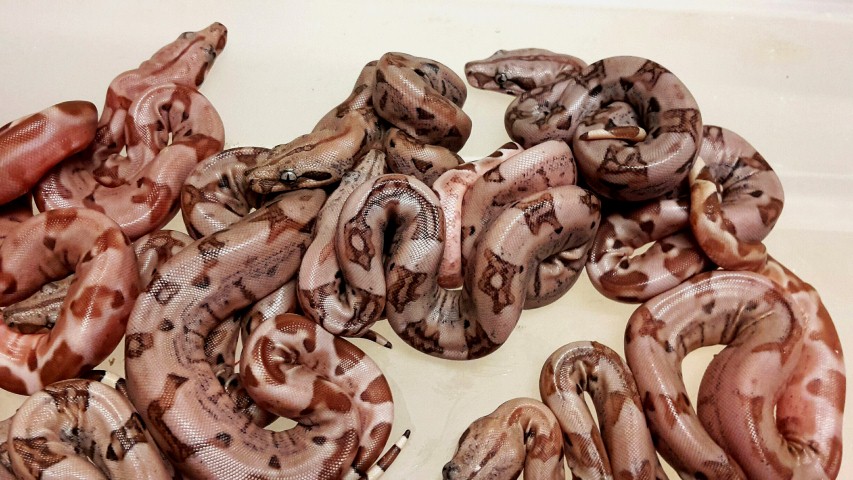 -----------------------------------------------------------------------------------------------------------------------------------------------------
Foto's hieronder zijn van een kubsch salmon (links) en een kubsch super salmon (rechts) op ongeveer 1 jaar leeftijd! Zoals je kunt zien gaat er nog extreem veel kleur in de dieren komen!
The pictures below are a kubsch salmon (left) and a kubsch super salmon (right) at 1 year of age! You can see that the colour is increasing a lot!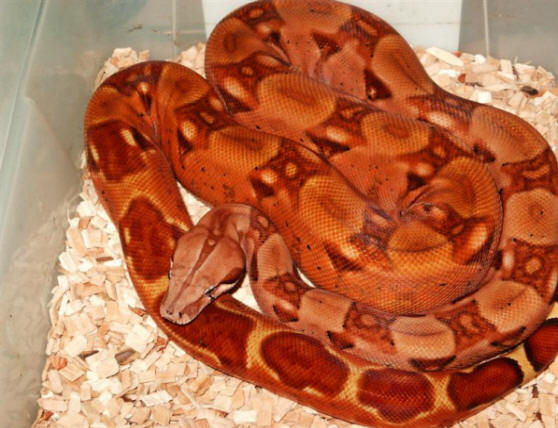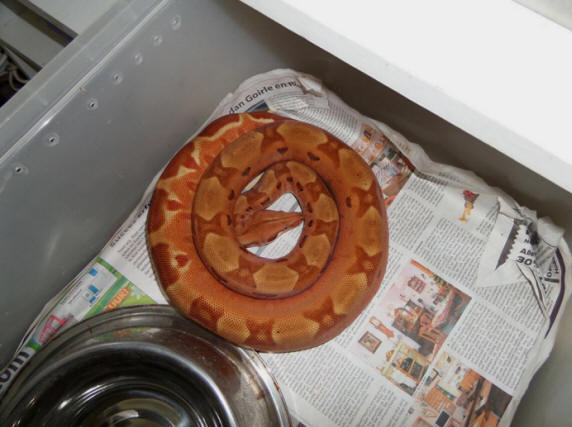 Een deel van het nest heeft de eerste vervelling over geslagen. Foto's van de restvan het nest volgen na de vervelling!
A part of this litter failed the first shed. After the second shed i will post some pics of the rest of the litter!
Mannen / Males:
| | | | |
| --- | --- | --- | --- |
| Kubsch super salmon 5-1 | Kubsch super salmon 5-2 | Kubsch salmon 5-3 | Kubsch salmon 5-4 |
| Sold! | Holdback! | Sold! | Sold! |
| | | | |
| Kubsch super salmon 5-5 | Kubsch salmon 5-6 | Kubsch salmon 5-7 | |
| Sold! | Sold! | Sold! | |
| | | Picture comming soon! | |
Vrouwen / Females:
| | | | |
| --- | --- | --- | --- |
| Kubsch salmon 5-8 | Kubsch salmon 5-9 | Kubsch salmon 5-10 | Kubsch super salmon 5-11 |
| Holdback! | Sold! | Sold! | Sold! |
| | | | |
| Kubsch salmon 5-12 | Kubsch salmon 5-13 | | |
| Sold! | Sold! | | |
| Picture comming soon! | | | |